Standard
Standard set of documents for a standard company. Standard pack is designed in particular for small and medium-sized companies that have to ensure personal data protection not only externally but also internally within their organisation.
The internal policy, provided from this pack upwards, draws from an idea that data protection agenda is distributed among multiple coordinators, with data protection officer fulfilling the key roles. This is a much more sophisticated policy than in the Startup pack.
Standard pack contains all documentation provided in Startup pack plus internal data protection policy, security policy and tool for documenting instructions.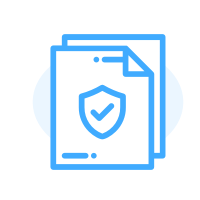 This package includes
Standard set includes these modules.